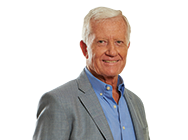 Independent non-executive chairman
M Comm (Business Economics)
Mr Pretorius holds an M Com Business Economics from the University of the Free State and served as managing director of Toyota SA Marketing and then as chief executive officer of McCarthy Ltd.  He retired as an executive director of McCarthy and its controlling shareholder, Bidvest, on 1 March 2011. 
He has received numerous national marketing and leadership awards including Marketing Person of the Year and Boss of the Year.  He holds honorary professorships at the University of Johannesburg, University of Pretoria, University of the Free State and an honorary doctorate in marketing from the Durban University of Technology.  Brand is a Fellow in Leadership at the Gordon Institute of Business Science and serves on the boards of the READ Educational Trust, the Motor Industry Ombudsman of South Africa and the business incubator InvoTech.
Mr Pretorius serves as non-executive director on the boards of Tongaat Hulett, Reunert, Tata Africa Holdings, Agrinet and Italtile Ltd. Mr Pretorius was appointed as an independent non-executive director to the Metair board in January 2014 and as chairman on 1 July 2015.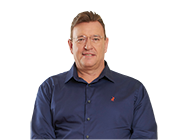 Chief executive officer
B Eng (Industrial)
Mr Loock is a professional industrial engineer with supplementary business and economic studies. He obtained his engineering degree from the University of Pretoria in 1986. 
His 30 years of mining and manufacturing experience started at Dorbyl Automotive Technologies and SASOL Coal.  The listing of two family businesses on the local securities exchange gave him insight into managing and growing publicly owned businesses. His career path as trainee engineer, planning manager, production manager and general manager at Dorbyl Engineering and Sasol Mining prepared him for various executive director roles in Scharrighuisen Mining Limited, Scharrighuisen Industrial Holdings Limited, Dorbyl and Trident Steel.
Growing and expanding listed businesses on the JSE in the role as CEO expanded his deal making, mergers and acquisitions and deeper financial experience. He was appointed as the CEO of Metair in May 2006. He serves as the chairman of all local and international Metair subsidiaries.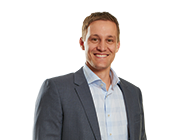 Chief finance officer
B Comm (Hons) CA (SA)
Mr Douwenga qualified as a Chartered Accountant in 2003 after completing his articles with PwC, and then spent approximately eight years in PwC's deals division where he gained extensive experience in acquisitions across various sectors within Africa, and Europe.
Mr Douwenga first started working with Metair in 2011 during the Rombat acquisition, and was subsequently appointment as business development director at First National Battery during 2013 where he was primarily involved in the operational and financial evaluation and execution of new acquisitions, most notably Mutlu Aku in Turkey.
He was subsequently appointed as chief financial officer in 2014.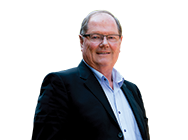 Independent non-executive director
AICMA ACIS MBA
Mr Best has spent most of his career in the mining industry in various senior financial and managing roles.  When he retired in July 2005 he was an executive director and chief financial officer of AngloGold Ashanti.  He has served on a number of boards as a non-executive director and is currently a non-executive director of the unlisted AngloGold Ashanti Holdings plc where he is chairman of the audit committee, and Polymetal International Plc (a company listed on the London Stock Exchange) where he is chairman of the audit committee and a member of the remuneration committee.
Mr Best's qualifications include: associate of the Chartered Institute of Management Accountants, associate of the Institute of Chartered Secretaries and Administrators, and an MBA from the University of Witwatersrand.  Mr Best was appointed to the Metair board as an independent non-executive director in February 2009.
He is also the chairman of the Metair board audit and risk committee and the investment committee.  In adhering to good corporate governance procedures, as it relates to the recommendations set forth in the King IV Report on Corporate Governance for South Africa, 2016 ("King IV"), Mr Best was appointed as lead independent director of the company with effect from 30 November 2017.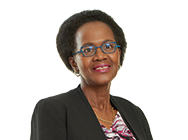 Independent non-executive director
MA (Clinical Psychology)
Ms Mgoduso started her career as a clinical psychologist, during which time she lectured at universities and practiced both in South Africa and abroad.  She then joined Transnet SOC Ltd, where she served as Group HR Executive and then as Chief Executive Officer of freight dynamics.  She later joined Imperial Logistics as Group Transformation Executive. She left Imperial Logistics to serve as managing director of Ayavuna Women's Investments.  After her time at Ayavuna, she spent time in strategic consulting and infrastructural development.
She is currently on the boards of Tongaat Hulett Ltd, BIOSS Southern Africa, Ayavuna Trust, Assore Ltd and SAA SOC. She is the chairman of Jojose Investments and a commissioner on the Independent Commission for the Remuneration of Public Office Bearers.  Ms Mgoduso was appointed to the Metair board on 1 March 2016 and serves as chairperson of the remuneration committee.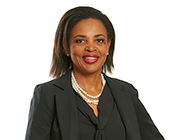 Independent non-executive director
BSc (Hons) (Economics), MBA
Ms Derby's wide range of expertise has been shaped by her experience as an entrepreneur as well as senior strategic positions held in government over a period of 20 years.  She served as Chief Operating Officer of Trade and Investment South Africa, Chief Operating Officer in the Department of Trade and Industry, and as the Director-General of the Department of Public Enterprises.  She is co-founder and was Chief Executive Officer of Ubu Investment Holdings (2010-2016), a company focusing on advisory and project development in infrastructure, investment in advanced manufacturing and strategic advice in the development of key economic infrastructure and strategic sectors in Africa.
She serves on the board of Ubu Investment Holdings and its subsidiaries. She is currently an executive at Aurecon and a director at Open Saldanha NPC.  Ms Derby was appointed to the Metair board on 1 March 2016 and was appointed Chairperson of the social and ethics committee with effect from 20 October 2016.  She was appointed as member of the National Executive Committee of Naacam on 1 September 2017.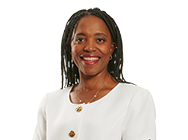 Independent non-executive director
CA (SA) MPhil Development Finance
Ms Motau is a Chartered Accountant and also holds an MPhil in Development Finance from the University of Stellenbosch.  She has more 20 years of experience from both the public and private sectors.
She is currently the Chief Executive Officer at Mmoni Advisory Services, having previously worked as an Audit Partner at KPMG's Energy and Natural Resources' Division. She has held roles at various organizations including Blue IQ Investments, Industrial Development Corporation and National Treasury. She serves as a Non-Executive Director of Afrocentric Group and EOH Investments Holdings and Trustee of the South African National AIDS Council Trust. She is an Audit Committee member of the Auditor General of South Africa and credit committee member of the First Rand Wholesale Credit Committee. Motau was appointed to the Metair board on 1 November 2016 and is a member of the audit and risk committee and the investment committee.
Independent Non-Executive Director
BSc (Eng), ADP, MDP ,GCC
Mr Mawasha is the Richards Bay Managing Director and Rio Tinto Country Head for South Africa. He joined Rio Tinto in July 2017. Prior to that, he was the Executive Head of Operations and Integration at Kumba Iron Ore (an Anglo American Company). He previously worked for the De Beers Group and AngloGold Ashanti in South Africa and Ghana in leadership, operational and technical roles.
Mr Mawasha serves on the board of Foskor and is passionate about education and the development of others. He is a member of the Wits Mining School Industry Advisory Council and the Sol Plaatje University Finance and Investment Committee. He is also on the board of Symphonia for South Africa, a national non-profit organization promoting quality education for children. In 2017, he was selected as a Young Global Leader of the World Economic Forum. Mr Mawasha was appointed to the Metair board and the audit and risk committee on 1 March 2018.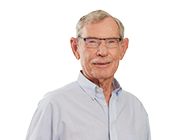 Independent non-executive director
Advanced Technical Certificate (Engineering)
After completing 21 years of service with Ford Motor Company, Mr Broadley joined Toyota South Africa in 1972 as director in charge of assembly and manufacturing. He retired as managing director of the manufacturing arm of Toyota South Africa in 1997 having served in that capacity since 1988. After retirement he continued as a consultant to the company until 2002. He served on the main board of Toyota South Africa from 1984 to 2002.
He was appointed to the Metair board as a non-executive director in April 2001 and is now classified as an independent non-executive director. He is a member of the remuneration committee and the social and ethics committee.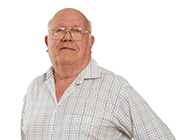 * British
Independent non-executive director
National Certificate of Engineering
Mr Soanes was managing director of Armstrong Hydraulics (Pty) Ltd from February 1979 to February 1999. He retired from Armstrong in March 1999 and was appointed as non-executive director of Metair in May 1999. He is classified as an independent non-executive director of Metair.
He is a member of the Metair remuneration committee. He resigned as member of the audit and risk committee on 1 March 2018.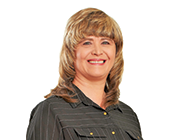 Company secretary
B Comm (Fin M) AIRMSA
Mrs Vermaak joined the company in August 1998 and was appointed as company secretary in March 2001 and group finance manager in July 2003. From 1 April 2015, she shifted focus from finance and was appointed as group risk and compliance manager. She completed her B Comm Financial Management degree (cum laude) in 2005 on a part time basis and has more than 14 years' experience in the listed company environment.
The board is made up of nine directors: two executive directors (the managing director and the finance director) and seven independent non-executive directors (one being the Chairman).
Click on the images to see more.