Our mission is to generate value for all stakeholders by managing and controlling businesses in the mobility and energy sectors that deliver quality and cost-competitive products through manufacturing, marketing and logistical excellence where technology-driven innovation is key.

Pending the finalisation of the strategy review, Metair's strategic focus points are as follows: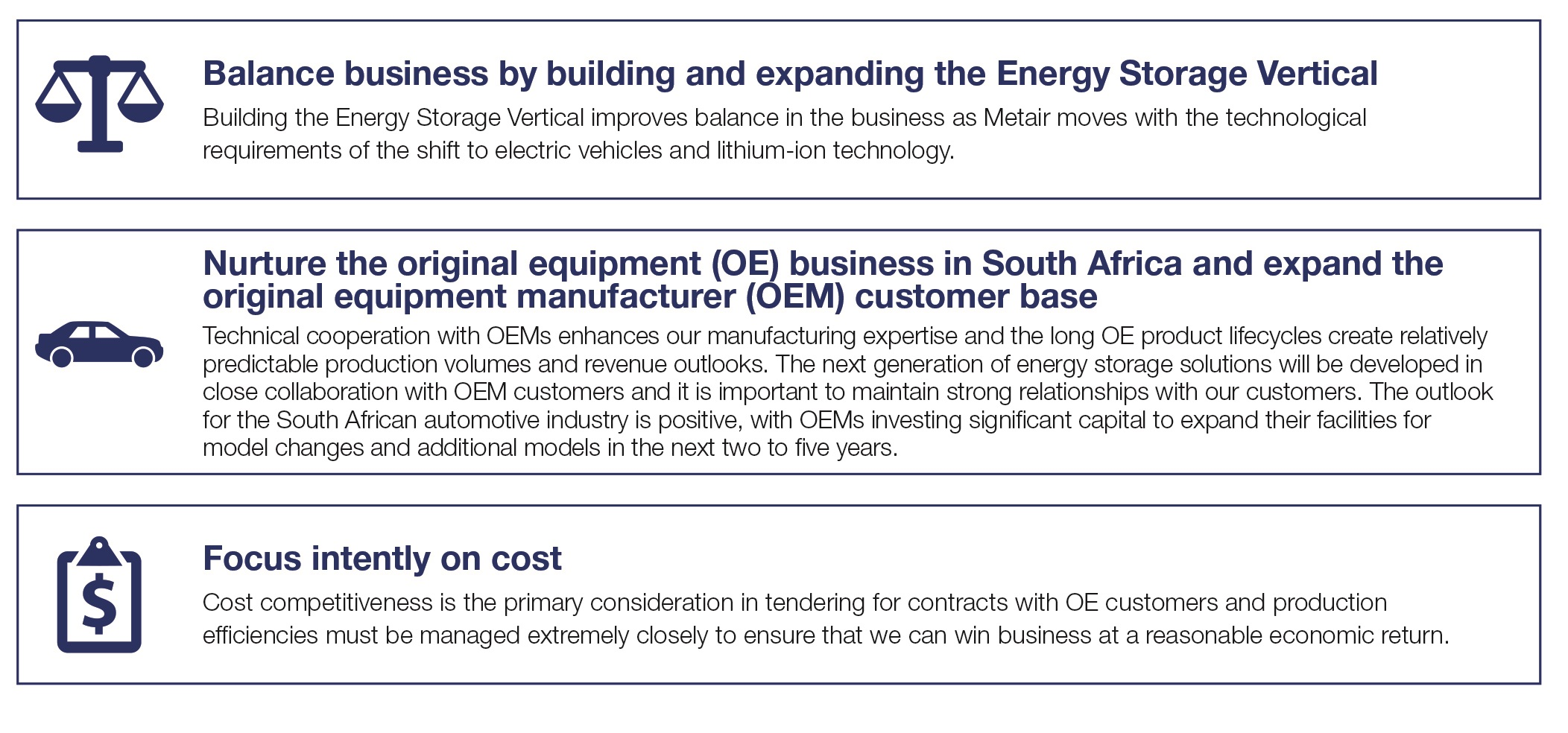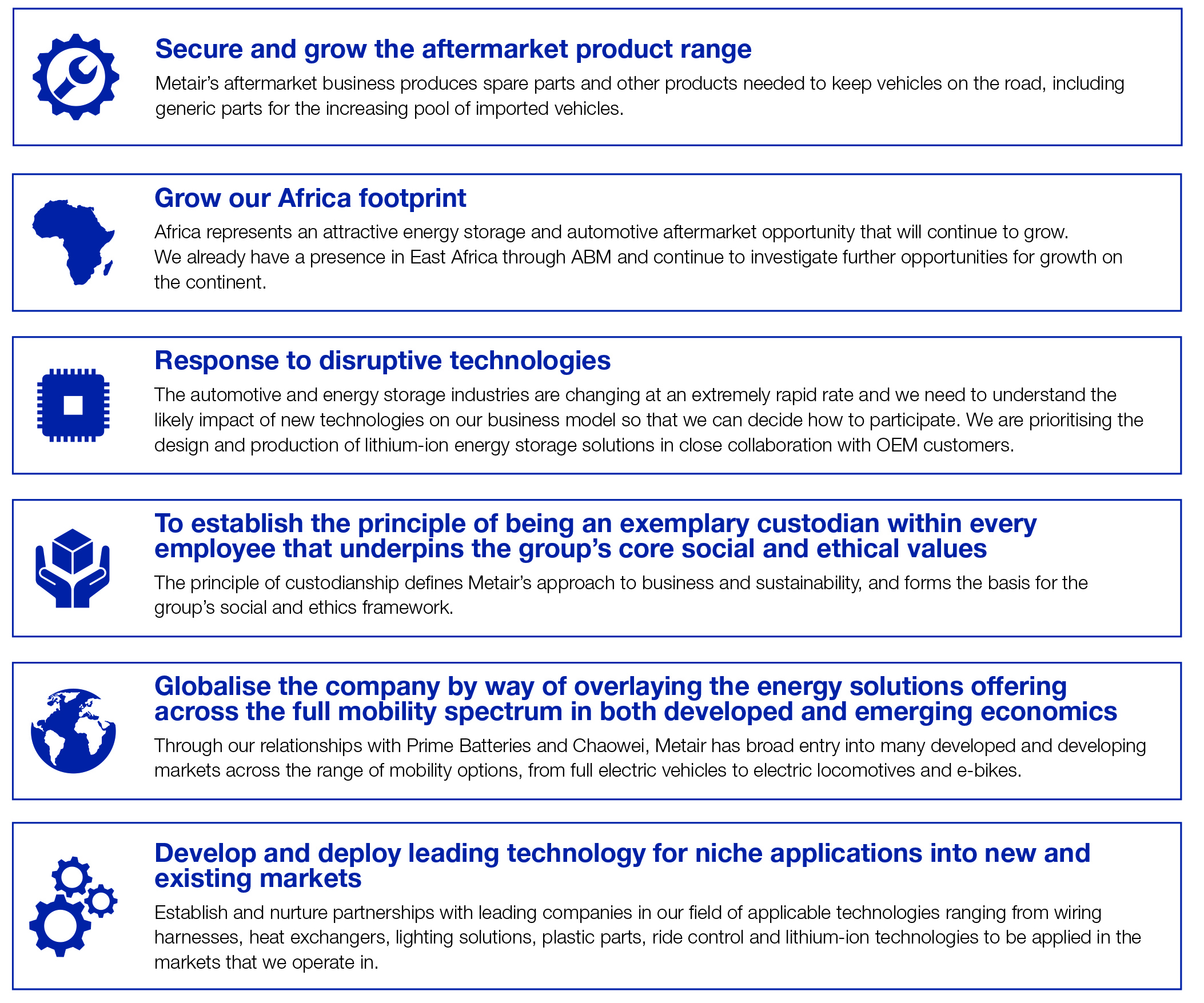 The board is still assessing the best options of potentially unlocking shareholder value, including keeping the Energy Storage business as a separate vertical or potentially selling it. However, the process was deferred when the COVID-19 pandemic arrived in South Africa. Metair is currently focusing on implementing the COVID-19 response strategy, maximising the value potential for the Energy Storage Vertical and executing on the growth and expansion opportunities available for the Automotive Components Vertical.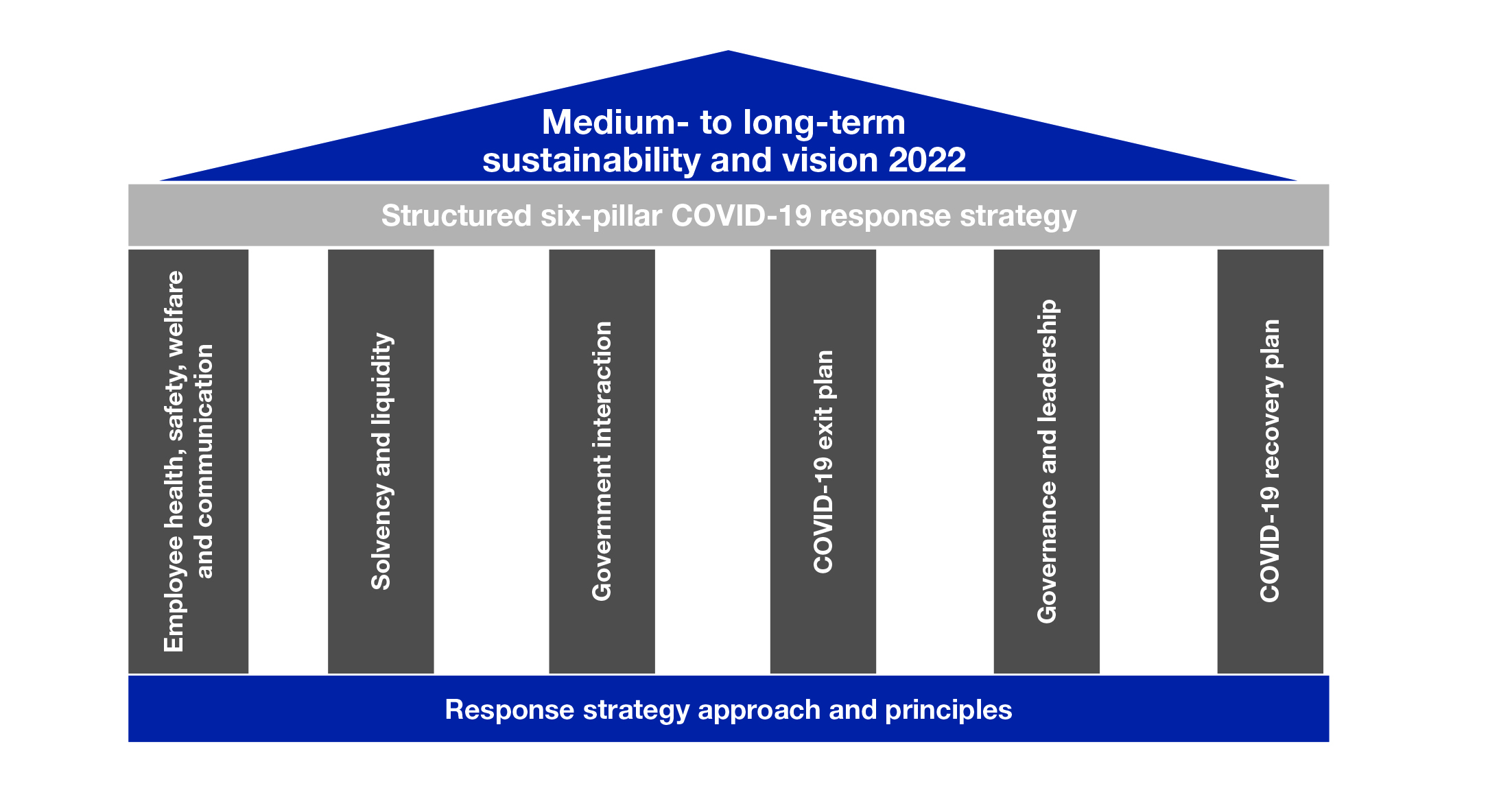 Metair's post-COVID-19 recovery is based on Vision 2022, our medium-term industry outlook. Vision 2022 focuses on a multi-stepped U-shaped recovery and avoiding an L-shaped recovery curve based on international V, U and L recovery trends.